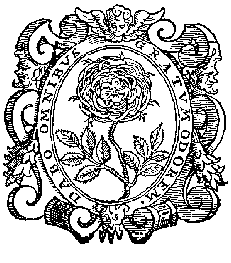 S.M.I.P.I.
Societā Medica Italiana di Psicoterapia e Ipnosi
RIVISTA MEDICA ITALIANA DI PSICOTERAPIA ED IPNOSI
ANNO SECONDO - Numero 1 - Giugno 1990
Istruzioni per gli autori - Abbonamenti - Richiesta copie lavori

Direttore Responsabile - Flavia Ciacci Direttore Scientifico - Riccardo Arone di Bertolino Comitato di Redazione - Bruno Agnetti (Parma) - Marta Corsilia Murawski (San Jose', California, USA) - Nino Giangregorio (Terlizzi, Bari) - Alberto Petrignani (Bologna) - Maria Terni (Firenze) - Giovanni Vallania (Bologna) Consulenza giuridica - Vincenzo Tardino (Bologna) Consulenza per le elaborazioni Statistiche - Gianni Luigi Bragadin (Bologna) Segretaria di Redazione - Elisabetta Zauli (Padova) Proprieta' della Testata :Societa' Medica Italiana di Psicoterapia ed Ipnosi, Via Porrettana 466, 40033 Casalecchio di Reno (BO), tel. 051/573046. Autorizzazione del Tribunale Civile di Bologna n.5712 del 17/3/1989. Periodicita' semestrale.

INDICE DEI RIASSUNTI
ABSTRACTS INDEX

Elementi della comunicazione non verbale.
Nonverbal communication elements.
G. Monari

A proposito della formazione psicologica del medico. Formazione si quale psicologia ?
Formation yes, but what "psychology".
N. Giangregorio

Bioetica. L'importanza individuale e sociale nell'attuale crisi di valori della medicina.
Bioethics. The individual and social importance of psychosomatic medicine in the present crisis of medicine values.
N. Giangregorio

Psicoterapia immaginativa: inquadramento descrittivo delle tecniche psicoterapiche a modulo comunicativo metaforico.
Imaginative psychotherapy: description of the psychotherapeutic techniques using a metaphoric communicative scheme.
L. Cecchini, S. Battaglini, L. Berlinzani

Schemi di valutazione psicodiagnostica in odontostomatologia.
Psychodiagnostic evaluation schemes in odontology.
N. Giangregorio

Note ed esperienze su alcuni elementi dellacomunicazione terapeutica di M.H.Erickson.
Notes and experiences about some M.H.Erickson's therapeutic communication elements.
M.Grana

L'esordio della schizofrenia come possibile paradigma di preannunzio di morte psichica. Considerazioni psicopatologiche ed implicazioni psicoterapiche per l'attivitā del medico psichiatra.
The appearance of a schizophrenic symptomatology as a possible model of first sign of psychic death. Psychopathologic considerations and psychotherapeutic implications for psychiatrist activity.
A.Pastore

Ergonomia psicologica in odontostomatologia
Psychological ergonomics in odontostomatology.
C. Bondi, A.Cavalli, G. Vallania

Un caso di insonnia.
Identification of conceptual pathogenic elements in a case of insomnia.
R. Arone di Bertolino

Quattro casi di psicoterapia breve
Four cases of short psychotherapy.
V. Amendolagine

Un caso di area celsi:intervento metaforico in ipnosi.
A case of area celsi: metaphoric treatment in hypnosis.
M. Grana

Psicoterapia e ipnosi nelle malattie tumorali. Rassegna critica della letteratura.
The use of psychotherapy and hypnosis in treating cancerous diseases. A critical review of the literature.
N. Menghi

Ipnosi e sistema immune.
Hypnosis and immune system.
A. Areopagita De Ciuceis, Gennaro Pepe

RIASSUNTI
ABSTRACTS

ELEMENTI DELLA COMUNICAZIONE NON VERBALE
Parole chiave: comunicazione, comportamento, postura, gestualitā, mimica, rapporto.
RIASSUNTO
L'Autrice studia e descrive alcuni elementi fondamentali della comunicazione non verbale: dalla configurazione spaziale del rapporto (distanza, orientazione, postura, contatto) al comportamento motorio gestuale consapevole ed inconsapevole, al comportamento visivo. Nota il valore dell'aspetto esteriore come primo elemento di relazione. Sottolinea come tali messaggi non siano universali ed univoci per cui č essenziale, per decodificarli correttamente, conoscere l'ambito culturale del soggetto e tenere conto della sua individualitā e degli elementi caratterizzanti la situazione contingente. Mette in rilievo come sia importante la comprensione e l'elaborazione di questi elementi nella relazione psicoterapeutica.
NONVERBAL COMMUNICATION ELEMENTS
Key words: elements, communication, behavior, posture, mimicry, gesturing, relationship.
SUMMARY
The Author studies and describes some fundamentals communication nonverbal elements: from spacial configuration of the relationship (distance, orientation, posture, contact) to conscious or unconscious motor coordination, and gesture behavior, to visual behavior. čhe points out the value of the outward appearance as first relation element. She underlines how such messages are not universal, and univocal so that it is essential, in order to properly decode them, to know the patient cultural context, and to consider his /her individuality, and the elements characterizing the contingent situation. She enphasizes how it is essential the comprehension of these elements for the psychotherapeutic relationship.
L'Autrice
Dr.ssa Ginetta Monari
medico, socio Terapeuta SMIPI
Via San Pio V n.1340131 BOLOGNAtel.051.521059

FORMAZIONE SI, MA QUALE "PSICOLOGIA" ?
Parole chiave: formazione, psicologia
RIASSUNTO
L'Autore constata come oggi molti medici sentano sempre piā pressante l'esigenza di integrare la propria formazione clinica con quella psicologica. Scelta complessa e difficile non per la complessitā degli argomenti, ma per la loro estrema eterogeneitā, perch,, al contrario della materia medica, che almeno anatomicamente ed anatomopatologicamente č una, la psicologia sottintende diverse concezioni sull'uomo. Indica come al medico siano necessarie conoscenze pratiche ed operative, non teoriche e speculative. Conclude sottolineando la necessitā che i programmi del corso di Laurea in Medicina e Chirurgia vengano arricchiti nella materie psicologiche e psicosomatiche per poter dare ai futuri medici, oltre ad alcune essenziali conoscenze di base, se non altro la possibilitā di discriminare e scegliere fra le tante scuole di psicologia.
FORMATION YES, BUT WHAT "PSYCHOLOGY"
Key words: formation, psychology
SUMMARY
The author notes that today many medical doctors feel in a very urgent way the need to integrate their own clinical formation with the psychological one. Complex and difficult choice not because of the complexity of the topics but because their extreme heterogeneity, since, contrary to the medical subject, which at least under the anatomic and anatomicpathologic point of view is one, the psychology implies different ideas about men. He points out that practical and working knowledge, not theoretic and speculative one are necessary to the medical doctor. He ends up pointing out the need that the study programs for the degree in medicine be enriched with psychological and psychosomatic subjects so to be able to give to the new medical doctors , besides an essential basic knowledge, at least the possibility to discriminate and choose among the numerous schools of psychology.
L'Autore
Nino Giangregorio
Primario e Specialista in Odontostomatologia, Dottore in Psicologia, Pedagogia e Filosofia.
Via Nicola Quercia 44 70038 TERLIZZI (BA)

B I O E T I C A: L'IMPORTANZA INDIVIDUALE E SOCIALE DELLA PSICOSOMATICA NELL'ATTUALE CRISI DI VALORI DELLA MEDICINA
Parole chiave: bioetica, medicina.
R I A S S U N T O
La Bioetica probabilmente non consiste solo nel riappropriarsi di quei principi e valori da tempo scaduti lā dove la concezione dell'organismo umano, dunque del destinatario dell'etica medica, č ancora parziale. Il presente contributo intende analizzare questa impasse cognitiva della medicina, ipotizzandone anche la causa di quella "crisi di identitā" che da piā parti viene osservata. Per "conoscenza parziale" si vuole intendere la mancata o inadeguata considerazione delle dinamiche psicosomatiche.
B I O E T H I C S: THE INDIVIDUAL AND SOCIAL IMPORTANCE OF PSYCHOSOMATIC MEDICINE IN THE PRESENT CRISIS OF MEDICINE VALUES
Key words: bioethics, medicine.
SUMMARY
Probably the Bioethics does not only consist in the revaluation of those principles and values long ago declined where the way of considering the human organism , which is the study subject of the medical ethics, is still partial. The present paper intends to analyze this medical knowledge impasse, also making hypothesis regarding the cause of that "identity crisis" that has been fully observed. With the term "partial knowledge" we mean the inadequate consideration of the psychosomatic dynamics or their non consideration at all.
L'Autore
Nino Giangregorio
Primario e Specialista in Odontostomatologia, Dottore in Psicologia, Pedagogia e Filosofia
. Via Nicola Quercia 44 70038 TERLIZZI (BA)

Universitā degli Studi di Bologna
Istituto di Psichiatria "P. Ottonello" Clinica Psichiatrica Prima
Direttore: prof. Giuseppe Ferrari
L. Cecchini, S. Battaglini, L. Berlinzani
PSICOTERAPIA IMMAGINATIVA: INQUADRAMENTO DESCRITTIVO DELLE TECNICHE PSICOTERAPICHE A MODULO COMUNICATIVO METAFORICO
Parole chiave: psicoterapia, immaginazione, metafora, cambiamento
RIASSUNTO
Con il seguente lavoro, gli Autori vogliono sottolineare che, nonostante il panorama psicoterapeutico sia costituito da una miriade di tecniche, molte di queste, in pratica, si possono ricondurre al modello delle psicoterapie immaginative. Questo č uno dei modelli piā efficaci dal punto di vista dello psicoterapeuta pratico. L'immaginazione č in causa in ogni psicoterapia e la relazione terapeutica č il luogo ove si svolge l'esperienza. Lo studio delle tecniche ipnotiche indirette, della comunicazione metaforica, della creazione di storie o trame terapeutiche, quindi della psicoterapia immaginativa č a nostro parere un campo di indagine meritevole di ulteriori approfondimenti.
University of Bologna
Department of Psychiatry "P. Ottonello" First Psychiatric Clinic
Director: prof. Giuseppe Ferrari
IMAGINATIVE PSYCHOTHERAPY: DESCRIPTION OF THE PSYCHOTHERAPEUTIC TECHNIQUES USING A METAPHORIC COMMUNICATIVE SCHEME
Key words: psychotherapy, imagination, metaphor, change.
SUMMARY
Trough the following paper, the Authors wish to underline that, despite the fact that the psychotherapeutic world is formed by countless techniques, in practice, many of them can be brought back to the imaginative psychotherapy. From the point of view of the practical psychotherapist, this is one of the most effective models. Imagination is always called into question in each psychotherapy and the therapeutic relation is the place where experience occurs. The knowledge of indirect hypnotic techniques, of metaphoric communication, of the creation of therapeutical stories or plots and, therefore, of imaginative psychotherapy is, in our opinion, a subject worth a much deeper investigation.
Gli Autori
Dott. Lucia Cecchini
Specialista in Medicina Interna e Psichiatria
Dott. Stefano Battaglini
Specializzando in Psichiatria
Dott. Liliana Berlinzani
Spcialista in Psichiatria, Ricercatore confermato presso la Prima Cattedra di Psichiatria Universitā di Bologna Istituto P.Ottonello
Via San Luca 9/2 40135 Bologna Tel. 051/434059

SCHEMI DI VALUTAZIONE PSICODIAGNOSTICA IN ODONTOIATRIA
RIASSUNTO
Ritardo terapeutico e trascuratezza dell'igiene orale sono due aspetti cause di sensibili degenerazioni dell'apparato dentale che l'odontoiatra cerca di fronteggiare tramite l'informazione divulgativa. Il problema che ci poniamo č se "ritardo terapeutico" e "trascuratezza dell'igiene orale" dipendano veramente dalla disinformazione o piuttosto da fattori psicologici legati alla propria immagine corporea. La ricerca condotta su un campione di pazienti con ampio ritardo terapeutico ha confermato la sensibile incidenza di tali fattori e, dunque, riproposto l'esigenza di farvi fronte tramite adeguate soluzioni mutuate dalla psicologia e dalla psicosomatica.
PSYCHODIAGNOSTIC EVALUATION SCHEMES IN ODONTOLOGY
SUMMARY
Therapeutic delay, and oral hygiene carelessness are two aspects causes of considerable degeneration of the dental apparatus that the odontology tries to confront by means of popular information. The problem we bring out is whether " therapeutic delay" and "oral hygiene carelessness" are really due to lack of information or rather to psychologic factors linked to our own body image. The research carried out on a groupe of patients with big therapeutic delay has confirmed the considerable incidence of those factors, and therefore brought out the need to confront it by adequate solutions to reach with the aid of psychology and psychosomatics.
L'Autore
Nino Giangregorio
Primario e Specialista in Odontostomatologia,
Dottore in Psicologia, Pedagogia e Filosofia.
Via Nicola Quercia 44 70038 TERLIZZI (BA)

NOTE ED ESPERIENZE SU ALCUNI ELEMENTI DELLA COMUNICAZIONE TERAPEUTICA DI M. H. ERICKSON
Parole chiave: psicoterapia, metafora, aforisma, disseminazione, confusione.
RIASSUNTO
L'Autore indica e descrive brevemente alcuni modelli di comunicazione psicoterapeutica: la metafora, l'aforisma, la tecnica di disseminazione, la tecnica di confusione e il doppio legame. Arricchisce la trattazione citando alcune esperienze personali.
NOTES AND EXPERIENCES ABOUT SOME M.H.ERICKSON'S THERAPEUTIC COMMUNICATION ELEMENTS
Key words: psychotherapy, metaphor, aphorism, dissemination, confusion.
SUMMARY
The author points out and describes briefly some psychotherapeutic communication models: metaphor, aphorism, dissemination technique, confusion technique, and the doublebinding. The paper is enriched by some personal experience mentioned by the author.
L'Autore
Dott. Michele Grana
Medico Psicoterapeuta
Assistente Ospedale Psichiatrico "S. Maria" Foggia
Dirigente Sezione Regionale Pugliese S.M.I.P.I.
Via Francesco Marinaccio, 5 Tel. 0881/611981 71100 FOGGIA

USSL 50 Gattinara Servizio di Psichiatria
Aiuto D.: dr. Adriano Pastore
L'ESORDIO DI UNA SINTOMATOLOGIA SCHIZOFRENICA COME POSSIBILE MODELLO DI PRE ANNUNZIO DI MORTE PSICHICA.
Considerazioni psicopatologiche ed implicazioni psicoterapiche per l'attivitā del medico psichiatra".
Parole chiave: schizofrenia, morte psichica, psicoterapia.
RIASSUNTO
L'autore ha voluto presentare l'incontro con pazienti che possono sperimentare l'esordio di una sintomatologia schizofrenica come un momento fondamentale nella costruzione dell'identitā dello psichiatra. Dall'accettazione di tale evento come possibile modello universale di morte psichica, come evento specificatamente umana e condivisibile, pu• derivare che "la follia", manifestazione potenziale della vita psichica di ogni essere umano, sia curata da autentici "mediciviventi".
USSL 50 Gattinara Department of Psychiatry
Assistant.D: dr. Adriano Pastore
THE APPEARANCE OF A SCHIZOPHRENIC SYMPTOMATOLOGY AS A POSSIBLE MODEL OF FIRST SIGN OF PSYCHIC DEATH
Psychopathologic considerations and psychotherapeutic implications for psychiatrist activity.
Key words: schizophrenia, psychic death, psychotherapy.
SUMMARY
The author has chosen to use as a fundamental moment in the piecing together the identity of the psychiatrist, the meeting with patients verifying initial symptoms of schizophrenia (pH). Accepting this event as a possible universal example of mental death, as an outcome specifically common to mankind, we can consider that "the madness", a potential manifestation of the mental state in all mankind, may be cured by authentic "living doctors".
L'Autore
Dr. Adriano Pastore
Aiuto Dirigente del Servizio di Psichiatria dell'USSL 50 di Gattinara
Specialista in Psichiatria
Via Don Minzoni 56 28021 BORGOMANERO (NO)

ISTITUTO POLICATTEDRA DI CLINICA ODONTOIATRICA
Direttore Prof. Riccardo Filicori
Insegnamento di Pedodonzia: titolare Prof. Vallania
C. Bondi, A. Cavalli, G. Vallania
ERGONOMIA PSICOLOGICA IN ODONTOSTOMATOLOGIA
Parole chiave: ergonomia, psicologia, odontoiatria, rapporto.
RIASSUNTO
Gli autori sottolineano alcuni aspetti psicologici della relazione pazientedentista. Essi propongono una divisione dei compiti per ottenere un rapporto psicologico positivo, secondo una ergonomia codificata, seguita da una ricerca individuale, la cui efficacia origina da una formazione psicoterapeutica.
INSTITUTE OF ODONTOLOGICAL CLINIC
Director prof. Riccardo Filicori
Teaching of Pedodontia :Prof. Vallania
PSYCHOLOGICAL ERGONOMICS IN ODONTOSTOMATOLOGY
Key words: ergonomics, psychology, odontology, relationship.
SUMMARY
The authors emphasize some psychological aspects of the patientdentist relationship. They propose a division of jobs to get a positive psychological relationship according to a codified ergonomics, followed by an individual research, whose efficacy originates from a psychotherapeutic education.
Gli Autori
Dr. Corrado Bondi
medico Specialista in Odontostomatologia
Via Ariosto 11 40026 IMOLA (BO)
Dr. Andrea Cavalli, SMIPI,
Specialista Odontoiatria e Protesi Dentaria
Viale XII giugno 13 40124 BOLOGNA
Prof. Dr. Giovanni Vallania,
Docente SMIPI,
Professore Associato Clinica Odontoiatrica Universitā di Bologna Specialista Radiologia, Radioterapia, Odontoiatria e Protesi Dentaria
Via Predosa 83 40069 ZOLA PREDOSA (BO)

IDENTIFICAZIONE DI ELEMENTI CONCETTUALI PATOGENETICI IN UN CASO DI INSONNIA
Parole chiave: insonnia, fobia ossessiva, psicoterapia, ipnosi.
RIASSUNTO
L'Autore riporta gli scritti di un paziente definendolo un caso di insonnia, anche se si potrebbe formulare la diagnosi di fobia ossessiva, perch, l'insonnia , la focalizzazione di tutto il disagio. Propone l'identificazione degli elementi concettuali e familiari patogenetici, riferisce le linee guida che ha seguito in terapia ed accenna alle modalitā di comunicazione terapeutica usate. Riccardo Arone di Bertolino
IDENTIFICATION OF CONCEPTUAL PATHOGENIC ELEMENTS IN A CASE OF INSOMNIA
Key words: insomnia, obsessive phobia, psychotherapy, hypnosis.
SUMMARY
The author reports a patient's writings defining the case as one of insomnia, even though one could make diagnosis of obsessive phobia because insomnia is the focusing of all the apprehension. He proposes the identification of the conceptual and familiar pathogenic elements, he reports the guidelines followed during the therapy and he mentions the therapeutic communication modalities used.
L'Autore
Dr. Riccardo Arone di Bertolino
Via Porrettana 466 40033 Casalecchio di Reno (BO)

QUATTRO CASI DI PSICOTERAPIA BREVE
Parole chiave: rapport, metafora, ristrutturazione, ipnosi, ordalia.
RIASSUNTO
L'Autore descrive quattro casi di psicoterapia costituita da una singola seduta. Nel primo caso Gina, 34 anni, č affetta da agorafobia. Nella seduta l'attenzione del terapeuta č concentrata sul tono emotivo e sul linguaggio extraverbale della paziente. Il secondo caso č quello di una famiglia disfunzionale con un figlio sintomatico. La prescrizione data dal terapeuta sembra ristrutturare la relazione che intercorre fra ciascun membro della famiglia. Il terzo caso č quello di un paziente che si rivolge all'ipnosi per smettere di fumare. Il consulto mette in evidenza il ruolo insostituibile che il tabagismo svolge nella sua vita. L'ultimo caso riguarda un paziente che soffre di impotenza. Il terapeuta lo pone in un'ordalia, la cui uscita č rappresentata dalla guarigione.
Vincenzo Amendolagine
FOUR CASES OF SHORT PSYCHOTHERAPY
Key words: relationship, metaphor, restore, hypnosis, ordeal.
SUMMARY
The author describes four cases regarding psychotherapy practiced during a single session. In the first case Gina, 34 years old, is afflicted with agoraphobia. During the session the therapist attention is concentrated on the patient emotional tone and extraverbal language. The second case is a disordered family with a symptomatic child. The prescription given by the therapist seems to restore the relationship between each family member. The third case is a patient who applies to the hypnosis to quit smoking. The consultation reveals the irreplaceable role the tabagism has in his life. The last case concerns a patient afflicted with impotence. The therapist puts him in an ordeal, the exit from which leads to the recovery.
L'Autore
Dr. Vincenzo Amendolagine
Medico psicoterapeuta
Via Salamone 59 Terlizzi (Bari).

UN CASO DI AREA CELSI: INTERVENTO METAFORICO IN IPNOSI
Parole chiave: Area Celsi, metafora, ipnosi.
RIASSUNTO
L'Autore riporta un caso di area celsi. Sono state usate tecniche di terapia comportamentale e metafora in ipnosi per risolvere favorevolmente, in sei sedute, una manifestazione dermatologica recidivante da circa undici anni. Il followup, a cinque anni, non ha permesso di evidenziare recidive nemmeno dopo eventi particolarmente stressanti dimostrando un notevole e soddisfacente adattamento della paziente alla sua realtā affettiva ed ambientale.
Michele Grana
A CASE OF AREA CELSI: METAPHORIC TREATMENT IN HYPNOSIS
Key words: Area Celsi, metaphor, hypnosis.
SUMMARY
The author presents a case of "area celsi". Behavioral therapeutic techniques and metaphor have been used under hypnosis to favorably solve, with six sessions, a dermatologic manifestation relapsing for eleven years. The followup, five years later, does not show recurrences even after very stressing events showing the patient has remarkably and satisfactorily adapted to her social and affective reality.
L'Autore:
Dr. Michele Grana
medico, Terapeuta e Dirigente Sezione Pugliese SMIPI
Via Marinaccio 5 71100 FOGGIA

PSICOTERAPIA E IPNOSI NELLE MALATTIE TUMORALI
Rassegna critica della letteratura
PAROLE CHIAVE: psicoterapia, ipnosi, visualizzazione, biofeedback, mental imagery, malattie terminali, cancro.
RIASSUNTO
L'Autrice analizza le possibilitā di un approccio psicoterapeutico ed ipnotico al malato di cancro. In particolare riporta le tecniche di visualizzazione o "mental imagery" adottate dai coniugi Simonton. Studiati i punti in comune fra le diverse tecniche che possono essere applicate in un paziente tumorale (rilassamento, biofeedback, ipnosi e visualizzazione). Sottolinea le maggiori possibilitā dell'ipnosi nell'analgesia e della terapia del "mental imagery" nel rendere consapevole e partecipe il malato della sua malattia e delle terapie adottate. Conclude indicando l'utilitā e la necessitā di un approccio psicologico e di una formazione psicoterapeutica ed ipnotica in campo oncologico.
Nadia Menghi
THE USE OF PSYCHOTHERAPY AND HYPNOSIS IN TREATING CANCEROUS DISEASES.
A critical review of the literature
Key words: psychotherapy, hypnosis, visualization, biofeedback, mental imagery, last stage illnesses, cancer.
SUMMARY
The Author examines the psychotherapeutic and hypnotic approach to the treatment of cancer patient. She deals in particular with "mental imagery" techniques used by Simonton's couple. After analyzing the similarities among the different techniques used on patients suffering from cancer (relaxation, biofeedback, hypnosis, and "mental imagery") she points out the hypnosis greater possibilities as analgesia science and the usefulness of "mental imagery" therapy in making the patient aware of his disease and of the chosen therapies. The author concludes indicating the utility and necessity for a psychologic approach and a psychotherapeutic and hypnotic education in oncologic field.
L'Autrice
Dr.ssa Nadia Menghi
Specialista in oncologia
Via Vetreto 146 47042 CESENATICO (FO)

U.S.L.4 Avellino Ospedale G. Moscati
Divisione Medicina Generale
Primario: G. Grattarola
A. Areopagita De Ciuceis, Gennaro Pepe
IPNOSI E SISTEMA IMMUNE
Parole chiave: risposta immunitaria, psicosomatica, ipnosi.
RIASSUNTO
La possibilitā che il sistema nervoso possa modificare la risposta immune č stata intuita da tempo, ma solo recentemente si inizia ad averne conferma, sia da studi clinici che sperimentali. Gli Autori tracciano una sintesi delle piā recenti acquisizioni sul rapporto tra sistema immune e sistema nervoso, focalizzando l'attenzione infine sulle possibilitā terapeutiche che l'ipnosi puō avere in questo ambito.
U.S.L 4 Avellino "G.Moscati" Hospital Department of Medicine
Director: G. Grattarola
A. Areopagita De Ciuceis, Gennaro Pepe
HYPNOSIS AND IMMUNE SYSTEM
Key words: immunity response, psychosomatic medicine, hypnosis.
SUMMARY
The possibility that the nervous system could modify the immune response has been perceived since a long time, but only recently supporting evidences are starting to be gathered, both from clinical and experimental studies. The authors outline the last data concerning the relationship between the immune system and nervous system, paying attention, in the end, to the therapeutic possibilities hypnosis can have in this context.
Gli Autori
A. Areopagita De Ciuceis
Spec. Pneumologia Aiuto ospedaliero
G. Pepe
Assistente Vol. Terapeuta S.M.I.P.I.
Divisione Medicina Generale Ospedale G. Moscati
83100 AVELLINO

.